Our wish is to protect the natural environment in all its richness,$B#w(Bhile maintaining the diversity of plants, animals and all other life forms on earth.
We also hope to realize safety and security for people living in countries still considered to be $B!H(Bdeveloping countries,$B!I(B by improving their lifestyles while at the same time protecting the unique cultures of the areas in which they live.
The EDS technique combines resources development and forest conservation for a synagisitic effect.$B!!(BIts use contributes to resources recycling-oriented sustainable development.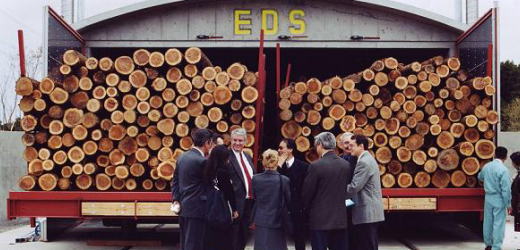 What New$B!)(B

E$B!!(BEcology
Natural Environment
Protection Ecology
Biology
D$B!!(BDiversity
Diversity
Difference
Variance
S$B!!(BSynergy
Synergistic effects
Synergistic interaction
Mutual influence
---------------------------------------------------------------
EDS Laboratory Co.,Ltd.
1863 Akagisan, Fujimi-machi, Maebashi-shi, Gunma-ken, 371-0101, JAPAN
TEL:027-288-7211$B!!(BFAX:027-288-7330
info@eds-lab.jp